Returned mail: use case in the retail banking sector
How many times do people change addresses in a lifetime? When moving for professional reasons, buying a new flat or a new house, getting married, getting a divorce…. It is no surprise that companies struggle to keep up with these changes, when their activity makes it necessary to reach their customers by mail.
UNDELIVERABLE BANKING INFORMATION
Our client is a retail bank sending regular communications to its customers, including sensitive information such as bank statements, credit card renewals and legal documents. Due to their high confidentiality, these letters obviously have to be sent to the right recipients.

Unfortunately, it was not always the case: among 150,000 letters sent monthly, about 3,500 would not reach their recipients. Each month, our client had to deal with 3,000+ undelivered letters, extra mail processing, and a significant cost to bear. Sending such letters represents approximately 30,000 €* per year, only in postal charges.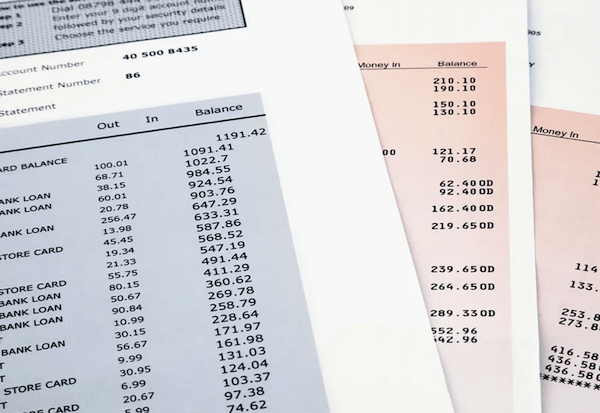 A first attempt at managing the returned mail internally resulted in a very time-consuming and resource-heavy process. The company had to appoint one person to open, scan, identify the letters, and make a report. It represented an effort of 72 man-days a year. As regular scanners are not designed to scan envelopes, they were damaged very quickly and had to be replaced on a regular basis. This was costly.
This solution was, in the end, not efficient and involved avoidable additional costs.
A TAILORED AND AUTOMATED SOLUTION
Our client contacted us in August 2021 to help them process their undelivered mail. After an analysis of their mailroom, we suggested a solution tailored to both their needs and infrastructure, which would allow them to track, identify, and process their returned mail.
Our workflow is designed to insert a secure barcode on their envelopes before sending them, to be able to identify each of them. As per the client's request, it contains specific information identifying their customers (the recipient of the letters), the content of the envelope, and timing details.
When letters are returned, a report is generated to include the barcode's information, which is uploaded to our client's system in a secure way.
As requested, we destroy the returned letters after an agreed period of time.
Upon request, we can create an electronic copy of the envelops and their content before mailing, and a scan of the returned letters.
COST, RESOURCE AND TIME SAVINGS
Thanks to this service, our client was able to:
Save about 20,000 € per year in mail processing costs, including postal charges and equipment
Save 72 man-days per year by removing returned mail handling from your staff's tasks so that they can focus on their core activities
Identify and process returned mail faster and automatically
Liaise quickly with their client service team to contact the customers whose postal address was incorrect, and to update their database
Reduce paper waste and avoid unnecessary mail transport
Improve its compliance to GDPR.
DOES THIS SITUATION SOUND FAMILIAR TO YOU?
Discover our returned mail service and contact us to see how we can tailor it to your needs.
We can provide a free analysis of your mailroom.

*Source: Cost calculation based on national data (Institut Luxembourgeois de Régulation, « Les services postaux au Luxembourg – Rapport Statistique 2020 »)